Authorised Yamaha Dealers
Quinquari is now authorised dealer for Yamaha Outboards.  We offer a full range of high-quality outboard servicing and repairs at our authorised Yamaha dealership based in Pembrokeshire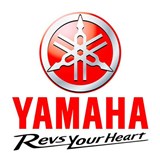 Yamaha Outboard 
As an official Yamaha dealership, we offer new Yamaha outboard motors for sale at competitive prices. 
Yamaha Outboard Parts
As an official Yamaha outboard engine dealer, we can order any spare part or accessory for your Yamaha outboard motor boat engine and install it for you, either at our workshop or at your preferred location throughout Pembrokeshire, and also shipping parts through the UK. 
Yamaha Outboard Servicing
Regularly servicing your Yamaha marine outboard will keep it reliable and safe, and ultimately prolong its life. Additionally, failure to maintain your outboard by an authorised dealer, as per the manufacturer's recommended service guidelines, can invalidate the warranty on Yamaha outboards.
Our expert engineers will recommend the best service for your Yamaha motor, keeping it running smoothly at a competitive price, using high-quality, genuine Yamaha spare parts.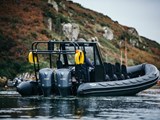 Yamaha Outboard Repairs
If you need your Yamaha outboard engine repaired, you can rest assured that, as authorised Yamaha dealers, all our repair work is completed to manufacturer's standards using approved parts and in accordance with the manufacturer's warranty.
Yamaha Outboard Winterising
As well as ensuring that your Yamaha outboard boat motor is kept up to date with servicing, it is vital to ensure that it is also properly winterised. Failure to properly winterise your Yamaha marine outboard motor can result in serious damage.  Furthermore, if it is still under warranty, failure to properly maintain and service your outboard as per Yamaha's guidelines can invalidate your warranty.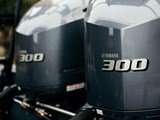 Contact us today directly for all your Yamaha needs!